Understanding Negligent Security in Apartment Complexes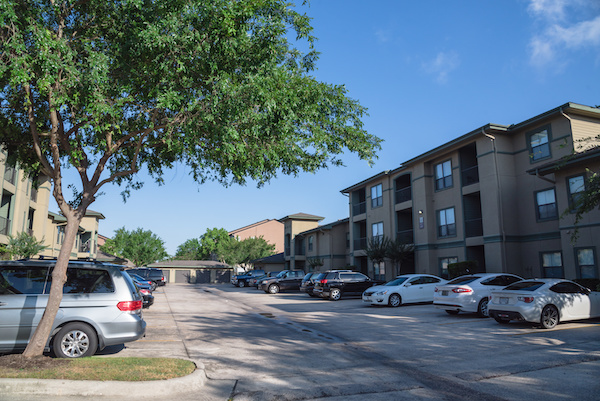 If you're considering a lawsuit, an attorney can guide you through the legal process
People should feel safe when they rent an apartment. And in fact, the owners of apartment complexes and property managers have a responsibility to take steps to ensure the safety of residents. Yet every year, residents are hurt due to violent crimes that happen because of negligent security.
The problem of negligent security has been well-documented. Last year, The Atlanta Journal-Constitution found that inadequate security was a major factor that put residents at risk in more than 1,000 apartment complexes in Fulton, DeKalb, Cobb, Gwinnett, and Clayton counties. Hundreds of violent crimes occurred at these complexes in recent years.
Steps that can improve security
When considering security, it's important for owners and property managers to assess the specific security needs of the apartment complex and determine the appropriate level of security required. This can involve evaluating the crime rate in the area, assessing the current security measures in place, and identifying any potential security vulnerabilities.
Several steps can be taken to improve security at an apartment complex. Some of these steps include:
Adequate lighting: Proper lighting is essential to deter criminal activity and ensure the safety of tenants. Property managers should ensure that all areas of the complex are well-lit, including parking lots, walkways, and common areas.
Locked entryways: All entrances to the complex should be locked and secured to prevent unauthorized access. This includes gates, doors, and windows.
Security cameras: Cameras can be an effective tool in deterring criminal activity and providing evidence in the event of an incident. Security cameras should monitor all common areas and entryways.
Security guards: Security guards can provide a visible presence on the property, deter criminal activity, and respond to any security incidents that may occur. They can also monitor access points, enforce property rules and regulations, and provide assistance to residents and visitors.
Regular maintenance: Broken locks, faulty lighting, malfunctioning cameras, and other issues can be a danger to residents and should be repaired promptly.
Regular security assessments: This can help identify potential vulnerabilities and ensure that security measures are effective and up-to-date.
Contact an Atlanta negligent security lawyer
When security is lax at an apartment complex, people can be hurt when they are the victims of a violent crime. They can be seriously injured if there is a shooting, physical assault, sexual assault, or mugging. Victims are left with medical expenses and may lose income if they can't work because of their injuries.
You deserve financial compensation if you were the victim of a violent crime involving negligent security. But holding negligent owners and property managers accountable can be complicated, and their insurance companies are not on your side.
That's why you need an experienced negligent security attorney who will fight for you. Attorney George S. Johnson knows how to investigate to get the facts. He builds strong cases and fights back against insurance company attempts to pay you less.
It's important to get legal advice as soon as possible. Get answers to your questions and learn about your legal options. Contact The Law Office of George S. Johnson, LLC to schedule a free consultation.